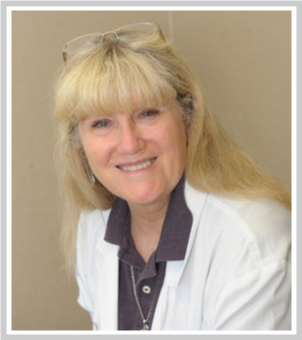 Dr. Laura Akright
Dr. Laura Akright is the Director of Northeast Endocrinology Associates, PA. She completed her internship and residency in Internal Medicine at the UT Health Science Center, and was inspired to become one of the first Endocrinology fellows to complete training in San Antonio. She is board certified in Internal Medicine as well as Endocrinology and Metabolism, and has been in practice in San Antonio for over 25 years. She met her husband, Dr. Bruce Akright, OB/GYN, while attending Southern Methodist University in Dallas, TX, where they were both mathematic majors. They attended Washington University School of Medicine in St. Louis, Missouri, and both graduated in 1980. They have three grown sons and an abundance of pets.
For the past 5 years, Dr. Akright has been involved in clinical research trials as a Principal Investigator. These trials have involved early intervention trials for Type I Diabetes as well as newer treatments for Type II Diabetes. She has been involved in over 20 clinical trials and is grateful for the opportunities that are provided to the patients through these trials.
Dr. Akright feels truly blessed to be in the profession she is in. The scripture that she holds as her guide is from Micah 6:8, summarizing the qualities that matter to God. "To act justly and to love kindness and to walk humbly with your God." She is always hopeful that this is what is felt and experienced by patients that come to Northeast Endocrinology. Dr. Akright has attended two continuing educational meetings in Jan/Feb 2013. The first was Clinical Diabetes and Endocrinology with updates in management of clinical disorders given by academic experts in those fields. Topics included obesity, lipids, thyroid cancer, hyperparathyroidism, and osteoporosis. There was an underlying theme of inflammation triggering disease and the role of nutrition and the gut microbiome as important factors in the initiation of inflammation.
The second meeting was on Bio-identical Hormone therapy or Human identical hormone replacement. There was initial skepticism, but it gave way to an understanding that as an Endocrinologist both disease treatment and disease prevention need to be addressed. There is a lot to learn in this field of human identical hormone replacement, but it scientifically makes sense to replace the decreasing hormones in both males and females with human identical hormones that fit into the hormone receptors. Again, this hormonal balance appears to decrease inflammation and disease progression. The goal in both the traditional Endocrinology as well as interventional Endocrinology is betterment of quality of life for each patient, using our knowledge and listening to our patients' symptoms. It is a learning process, and a bit of a stretch out of the traditional medicine comfort zone, but we are willing to learn with our patients to achieve their personal goals.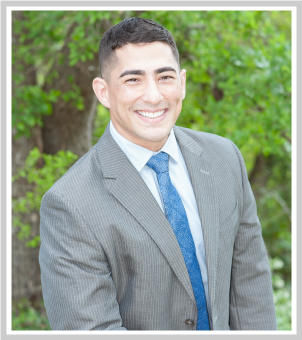 Arthur Guerrero, MD, FACP, FACE
Dr. Arthur Guerrero received his Bachelor of Science in Pharmacology and Philosophy in 2000 from the State University of New York at Stony Brook. In 2004, he received his Medical Degree from Uniformed Services University of the Health Sciences. He completed his internship in Internal Medicine at Wilford Hall Medical Center in 2005, and completed his residency at Brooke Army Medical Center in 2007. Dr. Guerrero completed his Endocrinology Fellowship at Walter Reed Medical Center in 2010.  He is Board Certified in Internal Medicine and Endocrinology by the American Board of Internal Medicine and the National Board of Physicians and Surgeons.
Dr. Guerrero was a Lieutenant Colonel in the Army after a 16 year military career, serving in both Iraq and Afghanistan. There, he earned the Combat Medical Badge, Combat Action Badge and the Bronze Star. Dr. Guerrero enjoys all aspects of Endocrinology, especially neuroendocrine dysfunction caused by head injury (including blast), thyroid cancer, and coaching diabetics who experience difficulty controlling their disease.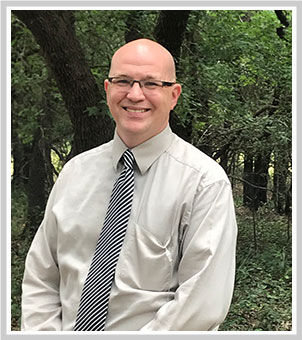 Jeremy Schmidt, FNP-BC, CDE
Jeremy Schmidt FNP-BC,CDE is a Nurse Practitioner and a Certified Diabetes Educator. He received his nursing degree from the University of Phoenix and his Family Nurse Practitioner degree from the University of Cincinnati. Jeremy has over 18 years of professional experience working with diabetes patients from infancy to the elderly. Jeremy is a national speaker and speaks on many different Diabetes topics. When he is not working you will find Jeremy relaxing with his wife and two kids or playing cards. Jeremy shares a personal relationship with diabetes, as he has lived with Type 1 Diabetes for over 30 years. Over the years he has seen a lot of changes in diabetes and he is passionate in sharing his knowledge with others. He is currently accepting new patients. Please call 210-650-3360 to schedule your appointment today.