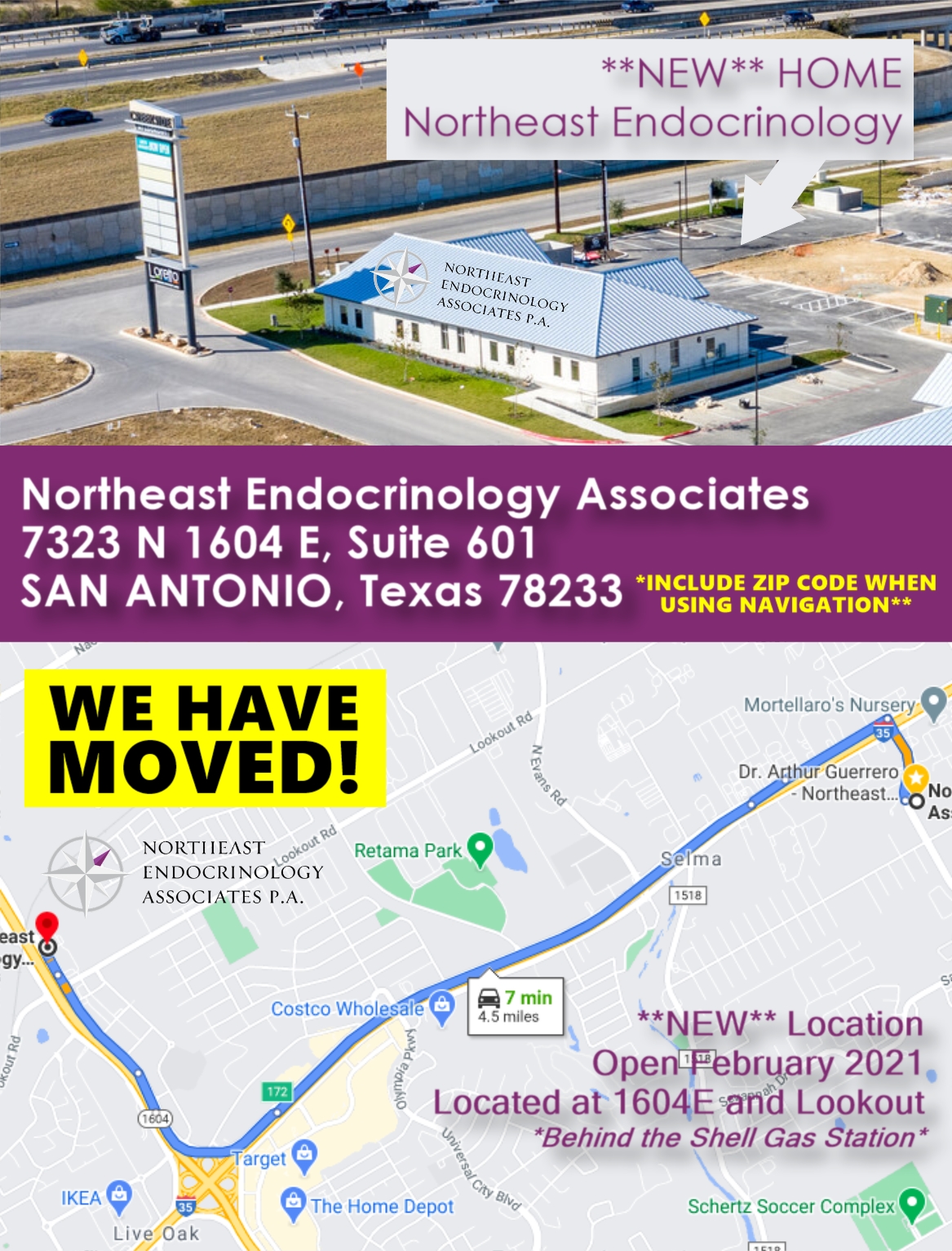 **MASK REQUIRED AT NORTHEAST ENDOCRINOLOGY**
The health and safety of our patients are our biggest concern. In accordance with the Texas Medical Board and with your health in mind, please be aware that we will continue all current safety measures in place until further notice. This includes universal masking and limiting office capacity. Thank you for your understanding and cooperation!
"I love all the Doctors and staff. They make me feel like I am understood and are so helpful and kind. Love going to my visits! Highly recommend!"

Northeast Endocrinology specializes in Endocrinology and Metabolism. This involves hormonal disorders, which include Diabetes Mellitus, Thyroid diseases, and a variety of other specialized glandular problems.
"Front office staff are extremely pleasant and always friendly with a smile on their faces."
"I have been to many different medical offices and this is by far the best. Dr. Guerrero and his staff are truly a step up!"
"Dr. Najera is very easy going and down to earth. He explains things very well! He also also listened and answered any question I had! Happy to be a new pt here!"
"Jeremy the Nurse Practitioner is so kind and understanding. He does not give guilt trips and is an overall awesome guy! He values people's time and his expertise was amazing!"
"Dr. Akright is very kind and compassionate. She treats her patient's like family!"